Fortnite Guide: Everything need to know a beginner
Fortnite Guide: Know Everything before Playing Fortnite, Chances are you've heard of Fortnite, the battle royale game that is leading a blazing path and making everyone's heads spin.
It was recently launched in software mode for iOS with full crossplay compatibility with PlayStation 4 and Windows 10.
If you're picking up the game and looking for a good way to get started, we've got everything you need right here in this Fortnite Guide.
Whats is Fortnite: A Beginner Guide?
Fortnite is a Third Person Shooter (TPS) developed by Epic Games and People Can Fly. It was released in 2017 for PS4, Xbox One, PC, Mac, Nintendo Switch, and Mobile.
There is hardly any need to present it, with more than 300 million registered players, it is the best known and most played Battle Royale in the world.
Fortnite's mammoth success knows no rivals!
The epic games battle royale is shattering any record at the speed of light; so fast that it is almost impossible to give news that some new milestone is crossed.
Fans and insiders have been slaughtering for some time about which is the best battle royale around, whether PUBG or Fortnite?
It matters little, in our opinion. The important thing is, as always, to play and have fun.
This small guide is intended to be a simple collection of tips for newbies who want to take their first steps in the Epic Games title.
All those who already master the game mechanics and produce heroic plays every day, such as jumping on remote-controlled rockets and no-scope kills, will find what we write elementary and obvious.
So, here we go!
Fortnite Game Modes
Now, let us talk about Fortnite Gaming modes. These modes offer new and crazy experiences to the players. They are: Battle Royale, Party Royale, Creative, and Save the World.
BATTLE ROYALE:-
Fortnite Guide: The Battle Royale of Fortnite is a rule, " spearhead " of the game.
I don't think there is any need for introduction: 100 players jump from a flying bus into a map that offers weapons and equipment. The aim is only one: to eliminate the other teams and remain the last ones standing.
To prevent the games from lasting indefinitely, Epic has foreseen a radioactive storm that envelops the island and that with the passage of time begins to narrow the game area.
This storm damages late players and is also capable of killing them. The function of the storm is to gather players in an increasingly narrow area, forcing them to face each other without hiding in remote areas of the island.
The Battle Royale is further divided into several modes.
There is an option to fight individually, in teams of two or four, being able to choose whether to fill the team with your friends or with other players online. If you feel like it, you can also face the teams alone.
PARTY ROYALE:-
Party Royale is nothing new yet it is a mode within Battle Royale. Party Royale does not focus on knockdowns, rather its main focus is to let the players have fun.
It is an experimental and evolving space that focuses on no sweat. The noteworthy things include aerial obstacle courses, boat races, movies, and even live concerts from top artists!
CREATIVE:-
The creative mode will allow you to explore and practice on the game map in complete freedom, or to visit maps created by other users.
Within this model, we can create our own game maps, with rules, weapons, and settings as per our whims and share these maps with other users, either by opening them to anyone or by inviting our playmates.
One of the most important aspects of the creative mode is that there are maps that allow us to train endlessly with constructions, learning to build increasingly complex buildings faster and faster, a fundamental aspect of the game.
In addition to the building, there are maps created to play quick deathmatches and learn how to fight by endlessly repeating battles with other players in tight spaces.
These maps are essential for practising aiming and building efficiency in the prediction of actual clashes in-game.
If you are learning to play Fortnite do not snub the creative mode but instead dedicate half an hour a day to it as a warm-up before jumping off the bus.
SAVE THE WORLD:-
Save The World is a co-op PvE mode in which you have to defeat hordes of enemies in a post-apocalyptic scenario. You can choose to play with up to 3 friends, or with AI.
Solo missions cannot be performed!
Currently, the Save The World mode is paid and is not available on Nintendo Switch and mobile devices.
Which platform can you play Fortnite on?
You can play with friends who use both Xbox One, PS4, PC, MAC, and even the smartphone, all together on the same server.
Minimum PC requirements for Fortnite are:
Video card: Intel HD 4000 on PC or Intel Iris Pro 5200 on Mac
Processor: Core i3-3225 3.3 GHz
Memory: 4 GB of RAM
OS: Windows 7/8/10 64-bit or Mac OS Mojave 10.14.6
Fortnite Guide | Where can I download Battle Royale?
Battle Royale is a mode within Fortnite. You can download Fortnite on Android via the Epic Games App on the Samsung Galaxy Store or epicgames.com.
Is Fortnite down?
There are chances when the servers of Fortnite are down. The maximum time is three hours. However, there is no recent news that Fortnite is down.
How many people play Fortnite?
Fortnite has driven people crazy due to its great gaming experience. This game has set up a wave of heat since its launch. It has around 350 million players across the globe as per the data in 2020.
How to get free Fortnite V-Bucks?
The V-Buck is basically Fortnite's coin, by buying them you can decide what to spend them for.
The Battle Pass requires 950 V-Bucks. You can buy emote skins all thanks to V-Bucks.
Thinking of how to avail Free Fortnite V-Bucks?
The simplest method is that you log in every day. You will surely get some free V-Bucks by doing so.
Although, we will recommend your not to trust the website that assures free V-bucks in exchange for personal information.
Of course, you can purchase V-bucks with real money!
The Battle Pass and V-Bucks are the livelihoods of the game and if you like Fortnite or any other Battle Royale, we recommend that you support "your" developers by buying at least the Battle Pass.
Conclusion
So, this was a full Fortnite guide for all the gaming buffs out there!
Think you have what it takes to outrun the other 99 in a battle to the death?
You can try Fortnite: Battle Royale now for free on PS4, PC, and mobile with Crossplay and Xbox One…
What are your waiting for?
Fortnite Next Event 2021 Season 7 ( Chapter 2 )
Fortnite Next Event 2021 Chapter 2 Season 7 is becoming one of the most popular seasons so far. And Epic games never ceases to amaze its audience with the massive updates and live events.
However, season 7, chapter 2, is almost coming to its last stage, and the folks are already being curious about the upcoming update patches. There is only one question in everyone's head: When is The Fortnite Next Event 2021 going to happen?
Well, the answer is still uncertain, but according to leaks, the live events are likely to be launched this week with the arrival of a new update(v17.20 ).
So, in this article, we have got you covered with the early update patch notes and upcoming live events.
The new update will bring new weapons more lethal than previous ones, cosmetics in support of the LGBTQ+ community, unique skins, and events like the Bugha icon series and rainbow event are going to be the popular Fortnite next event(2021).
What is The Fortnite Live Event?
Fortnite Live Events are the in-game events that occur within the match that connect to the storyline of Fortnite. They usually occur in the middle, near the end, season.
Most events involve turning off shooting, and the game automatically pauses the battle so that everyone can enjoy the event. But sometimes, build is still enabled, so players can build up and get a better view.
There are several types of events in the game, including major ones, minor ones, concerts, collab events, party royale events, solo events, and story events, and are held as per the locations on the map.
Some of the significant events that Fortnite had up till now are: The Meteor Event(Season 3), The Rocket launch(Season 4), The cube(Season 5), The Floating Island(Season 6), and this time, something grand is cooking as the Fortnite chapter 2 season 7 live event is near.
If Also you want to know about the Fortnite Tips and Tricks Season 7 ( Chapter 2 )|
Fortnite Season 7 Live In-Game Event
This time the players are going to experience the very first Fortnite live Event ever since season 4. However, we are not counting the Zero crisis event because it was not live.
The live events normally take about 2 to 5 days before the season ends, this leads us to believe that this season's live events will actually be going to end very soon as compared to the Fortnite events 2020.
This season Fortnite users are expecting to see something similar to the season 4 live event(Nexus War). However, some data miners claim that the live event will be held in the middle of the map.
And Aftermath is most likely where the entire event will take place. Considering that the central part of the map also contains the Zero Point, we can expect the upcoming event to play a massive role in the Fortnite lore. If Also you want to know about How to Download Fortnite Without Epic Games Launcher, PC |
When is The Next Fortnite Live Event 2021?
The dates for the next Fortnite Event 2021 are still uncertain. But there are possibilities that It might arrive at the beginning of August.
According to specific tweets and famous leakers, it has been said that the countdown for the season 7 live event will appear as a hologram sky beam and will have three stages, and the countdown will use "Alien number glyphs" pointing to the central theme of the Season 7( The Alien Invasion).
When is The Next Fortnite Concert?
Fortnite is going to have another huge live concert after the success of Marshmallows and Travis Scott's concert.
Though the dates are still uncertain, there are rumors that Epic games will drop the dates this weekend.
Undoubtedly the previous live concerts were the blast, and after the live concert of Travis Scott, live concerts became a bit more prominent.
So, according to the data miner HYPEX, this season, Fortnite is going to feature the famous female singer Ariana Grande.
Ali-A(Fortnite content creator) theorized that with the recent addition of Pride cosmetics, the Rainbow Royale and Ariana Grande concerts might be related.
And Grande is going to perform at a Pride event in August. The dates for the next Fortnite concert are unclear. But the leaks suggest that the event could be this season.
Fortnite Next Event 2021 | FAQs
What Time is the Fortnite 2021 Event Happening?
The dates are not mentioned by the Epic games but the events are scheduled for the first week of September according to the leaks.
Is Fortnite Shutting Down in 2021?
No, 'Fortnite' Will Not Be Shutting Down Anytime Soon. The new year has brought on rumors that more than one popular online game will be shutting down its servers.
Is Fortnite Growing Or Dying?
Yes, it's the fact that Fortnite has seen a decline in popularity over the past few years. But it's still uncertain to say that it's dying.
Is Apex Better Than Fortnite?
Let's look at some figures of both games. Fortnite took more than 40 days to hit 20 million players while on the other hand Apex breaks all the Fortnite records by hitting 25 million players in just 7 days. This shows the newcomer Apex has an upper hand over Fortnite for now.
Conclusion
So, this was all about Fortnite Next Event 2021. The Fortnite event schedule 2021 is not mentioned by Epic games, but according to leaks the dates of events will most probably be released in the first week of August.
Live Events are a great source of people's attention that's why Epic games use these techniques to attract new players.
Fortnite's Live Event has always been the talk of the town since it was first introduced in season 1 and from that time the trend goes on.
Last time Marshmellow's concert went viral over the internet and with that single live concert Fortnite community gained 10.7 million players. That's a huge number in itself.
And even this time Fortnite users are hoping for something big and lit.
Fortnite Tips and Tricks Season 7 ( Chapter 2 ) Get More Wins 2021
The Fortnite Season 7(chapter 2) is finally here, and you guys must be wondering about the best way to level up quickly in Fortnite Tips And Tricks Season 7.
So, walk through this article and grab the list of Fortnite Chapter 2 season 7 tips and tricks and quickly increase your level and grind massive XP even faster than the pro players.
Fortnite never ceases to amaze us with its every new season's arrival. And this time, "The Alien Invasion" has dramatically impacted the large Fortnite audience.
The latest season of Fortnite completely turned the game into a different universe, and multiple changes were made to the game that makes it more difficult than it was.
Now, you'll see a plethora of new weapons that are based on the Alien invasion theme. These include pulse rifles, rail guns, recon scanners, rapid-fire SMG, and more, and every one is unique in itself. Some have the highest damage rate, while some reveal the location of nearby enemies.
A lot of things are changed on the Island, so if you are new to this Fornite World or a returning Veteran and want to stand out from the crowd.
Then, this guide is for you. Here's everything that you need to know about Fortnite season 7 chapter 2 gameplay. Plus, you'll get some tips and tricks that will boost your XP in no time. So stick around and explore them.
New Movement Items in Fortnite Season 7
One of the significant drawbacks with Fortnite season 6 was the lack of mobility items. But that's not going to happen with Fortnite season 7 as it brought the launchpads, Kymera ray gun, recon scanner, and UFOs(Saucer) that seems like the great answer to that problem.
"Try not to let UFO catch you"
The main objective of the UFOs is to take you to a random place on the island. It won't eliminate you. But if it follows you, then shoot it down, and then it's all yours to pilot.
Additionally, some areas are highlighted in the purple text that indicates the presence of UFOs. These New movement items are highly crucial when it comes to getting into the safe zone.
UFOs can carry up to five people and have active lasers. Thus, making them one of the best vehicles in Fortnite so far.
Getting Used To The New Fortnite Map
From the past few seasons, the Fornite community continues to make some changes in the game, and the Fornite map has changed too.
This time the map reflects the theme of season 7. It seems like alien civilization has invaded the whole island, making drastic changes to it.
However, the POIs (Point-Of-Interest) were the same, but you will likely see some minor changes like remote locations, new landmarks along the way.
To begin with, the most significant update comes with the destruction of the Spire, as seen in the season 7 trailer, leaving some damages around its area and a little lake where you will be able to find Doctor Slone.
As well, all the towers of the Spire Guardians have now been removed from the map, leaving behind a route of purple vegetation and trees, where players can find aliens and sci-fi weaponry.
Sweaty Sands is also receiving some tweaks. The arrival of the alien mothership to the island will bring a crazy but positive side to this area, welcoming all out-of-this-world visitors to the newly renamed Believer Beach.
So, these are some of the changes which are added to the previous map. If Also you want to know about the How To Play Fortnite Advice For Absolute Beginners?
Fortnite Season 7 Secret Challenges
Fortnite challenges have always been the talk of the town. Why not? After all, who doesn't like to complete challenges and especially in Fortnite, where everyone gets exclusive rewards by completing them.
As for Fortnite season 7, aliens have arrived, and these aliens, for sure, are going to cause too much trouble on the Island.
But the weekly Epic and Legendary challenges will perhaps help players take them down and reward them for doing so.
This time, by completing this week's Epic and legendary challenges, you are going to have over 400,000XP. So, let's see what those Fortnite season 7 secret challenges are.
Epic Challenges:
Grab various weapon types (0/5) – 30,000 XP
Scan chests at Steamy Stacks or Craggy Cliffs – (0/7) – 30,000 XP
Deal damage with the Pulse Rifle (0/500) – 30,000 XP
Eliminate players with the Rail Gun (0/1) – 30,000 XP
Upgrade Weapons at upgrade benches (0/3) – 30,000 XP
Receive a quest from a payphone (0/1) – 30,000 XP
Purchase a shield potion from a Mending Machine (0/1) – 30,000 XP
Legendary Challenges:
Communicate with Sunny, Abstrakt, Dreamflower, Riot or Bushranger (0/3) – 45,000 XP
Collect Stone From The Aftermath (0/100) – 30,000 XP
Collect 10 different IO tech weapons (0/3) – 30,000 XP
Interact with Bunker Jonesy's conspiracy board (0/1) – 30,000 XP
Place rubber ducks in Retail Row, Pleasant Park, and Believer Beach (0/3) – 30,000 XP
Fortnite Chapter 2 Season 7: Supplement The Grind With These Tricks
These Tricks and grinds will boost your XP, and you'll likely grab massive XP and rank up faster than any other player.
1. Swimming
Swimming is one of the easiest ways to earn XP. So, ensure that before the battle starts dropping players, you should head towards the edge of the island and jump into the water and continue swimming until the battle bus starts.
This way, you can earn 12000 XP. You can do this in any mode, even in Team rumble mode.
2. Gliding
You need to build a high ramp and jump from there and start gliding before the Battle bus starts. This way, you can grab 12000 XP.
3. Collecting Consumables
For this trick, you have to visit the corny complex and in order to complete the quest, you have to eliminate cornfields. Here is the tip for you: by driving a vehicle across the field, the crops will destroy faster.
After that, you'll notice several cones spread across the field. Collect them and gain XP to level up.
If Also you want to know about the LATEST UPDATE Fortnite Mod Apk Unlimited v Bucks 2021, Unlocked Mobile Mod + Unlimited Money |
4. Completing Rare Quests or Milestones
Fortnite Chapter 2 season 7 has in total 70 rare quests that players can complete acquiring massive XPs. Each one of them consists of 5 stages.
However, if you want to complete them quickly, then you can engage with various LTMs.
5. Legendary Quests
This time players have an advantage in Fornite chapter 2 season 7 as Epic has increased the rewards.
Earlier the reward was around 32500 XP for completing the first challenge and then 24500 XP for following challenges.
But this season offers 45000 XP for the first challenges and 30000 for the rest of the challenges.
Do you know about this Play Fortnite Make Money Playing the Online Game, Install And Earn Now 2021|
Fortnite Tips And Tricks Season 7 | FAQs
How do I get better at Fortnite Season 7?
By completing daily challenges and collecting legendary quests, you can increase your level and can get better at Fortnite.
What is the best gun in Fortnite Season 7?
The legendary scar is probably the best gun in Fortnite season 7 as its damage rate is lethal; with only 2.1 seconds reload speed and 30 bullets in the magazine, this gun can deal with lots of damage.
What is the secret skin in Fortnite Season 7?
Superman skin will be the secret skin in Fortnite season 7. But it will take some time before the epic game releases it in the game.
Conclusion
So, this concludes the Fornite tips and tricks in season 7 chapter 2. These tips and tricks will help you in the battle with Aliens. As season 7 itself suggests that the aliens are soon going to invade Fortnite Island.
Plus, by following these tips and tricks, you can grab massive amounts of XP and level up faster than before.
I hope this guide opens up many amazing rewards for you. And if you think that I have missed any other aspect of Fortnite chapter 2 season 7 challenges, you can comment down and let me know.
Play Fortnite Make Money | Playing the Online Game, Install And Earn Now 2021
Fortnite is a free online battleground game. Epic games have developed it, and people can fly. The Fortnite battleground is a post-apocalyptic zombie-infested world.
There are two other modes other than a battleground. Fortnite Play Fortnite Make Money also has various tournaments conducted. There are more than 350 million players active in the game.
How much money does Fortnite make a day? A question from newcomers. For this, I can only say, if you have ever thought about playing Fortnite, make money.
Isn't it amazing to earn money without investing a single penny in the business? You can play Fortnite to earn money in thousands.
It is a dream coming true that by playing your favourite game, one can make a living. There are many ways like streaming games, playing tournaments and boosting others player accounts.
All this sounds alarming at first, so here as a guide, we have mentioned how one can play Fortnite to make money with a proper description and amazing points for smart earning.
Read below for helpful information.
---
4 Different Ways To Make Money Playing Fortnite
There are different ways to make money playing Fortnite, like streaming games and playing a tournament.
One can even earn by boosting another player's account. But before that, you must know the basics like who made Fortnite, how much money Fortnite makes, and the Fortnite's business model behind this great success. Down below, you will find everything necessary-
1. Fortnite's Business Model
Fortnite is a demanding game with billions of gamers actively playing Fortnite for free. This game made by Tim Sweeney is a blast after getting launched through epic games. Originally, Fortnite was there as paid for $40, but in 2017, it swiped as a free online game.
Now epic games keep a constant view on all in-app purchases in the game, like new outfits that players buy and the funky dance moves that make them earn money.
Fortnite is easily accessible through many available platforms like PlayStation4, PC, Xbox One, Mac, IOS and Android. This wide range of availability is another reason for Fortnite being a super hit game for years.
Like PUBG, it doesn't limit to the same platform; you can play with the players accessing through other devices also.
Fortnite also has a much fictional approach toward their player. With funky costumes and engaging tasks for their player, which differ from PUBG being a military-based game.
By this strategy, they make billions in the year. Especially in 2018 when they had that revenue of $60.8 billion, which was 80% of total gaming revenue.
There are mixed results when we google "How to make money playing Fortnite 2020", but the diverse option might confuse them with the actual image. So here, they will find handpicked options of how to make money playing Fortnite 2021.
Through these choices, you can play Fortnite, make enough money for your livelihood. So with wasting time, let's start with first.
---
2. Start Streaming On Youtube
There Are many people generating incomes from streaming video on youtube. By streaming videos, one can earn enough money for paying their bills. You will only get paid by google on live streaming after getting monetised.
As Google doesn't offer ads to every channel, one needs to have a certain level of subscribers to get monetised by Google. By continuously providing authentic content, one can easily get monetised by Google.
Surprisingly, hundreds of cooperating employees dropped their job because they were earning enough money through YouTube for living. After reaching more than 4,000 watch hours in 12 months and 1,000.
Subscribers, in addition to only your Fortnite channel, will get monetisation.
While live streaming, one can ask for a donation through super chat to make money from Google( Even though it is a bit tough to ask for and you need to do something extra for entertainment).
Google takes 30% of the total revenue, and super chat payment varies from $1 to $500.
Later on, one can do merchandising and affiliate marketing while they are live streaming.
---
3. Winning And Betting On Fortnite Tournaments
Various tournaments are organised in Fortnite from where anyone can earn money easily. Even though there is some age restriction to participate in these games, it is nominal.
Tournaments are the golden chance for pro players to cash in their hobby. There are not hours taking procedures before participating. One can take part just after making a profile on Fortnite.
There are huge tournaments like Fortnite World Cup and Trio Cash Club for the highly skilled players to play Fortnite and earn money.
Here the amount of money increases as the level of competition improves. One genuinely can make more than millions by winning the game.
You can also get all poll cash prizes by competing with others on hand-in-hand matches, tournaments and numerous custom events.
Other than these, you can bet in the tournaments and earn more money by guessing only.
---
4. Get Paid For Boosting Other Players' Accounts
Boosting others' accounts is a convenient means to earn money by helping other players with services to achieve their desired aim. One can give services like levelling, battle pass tiers and challenges.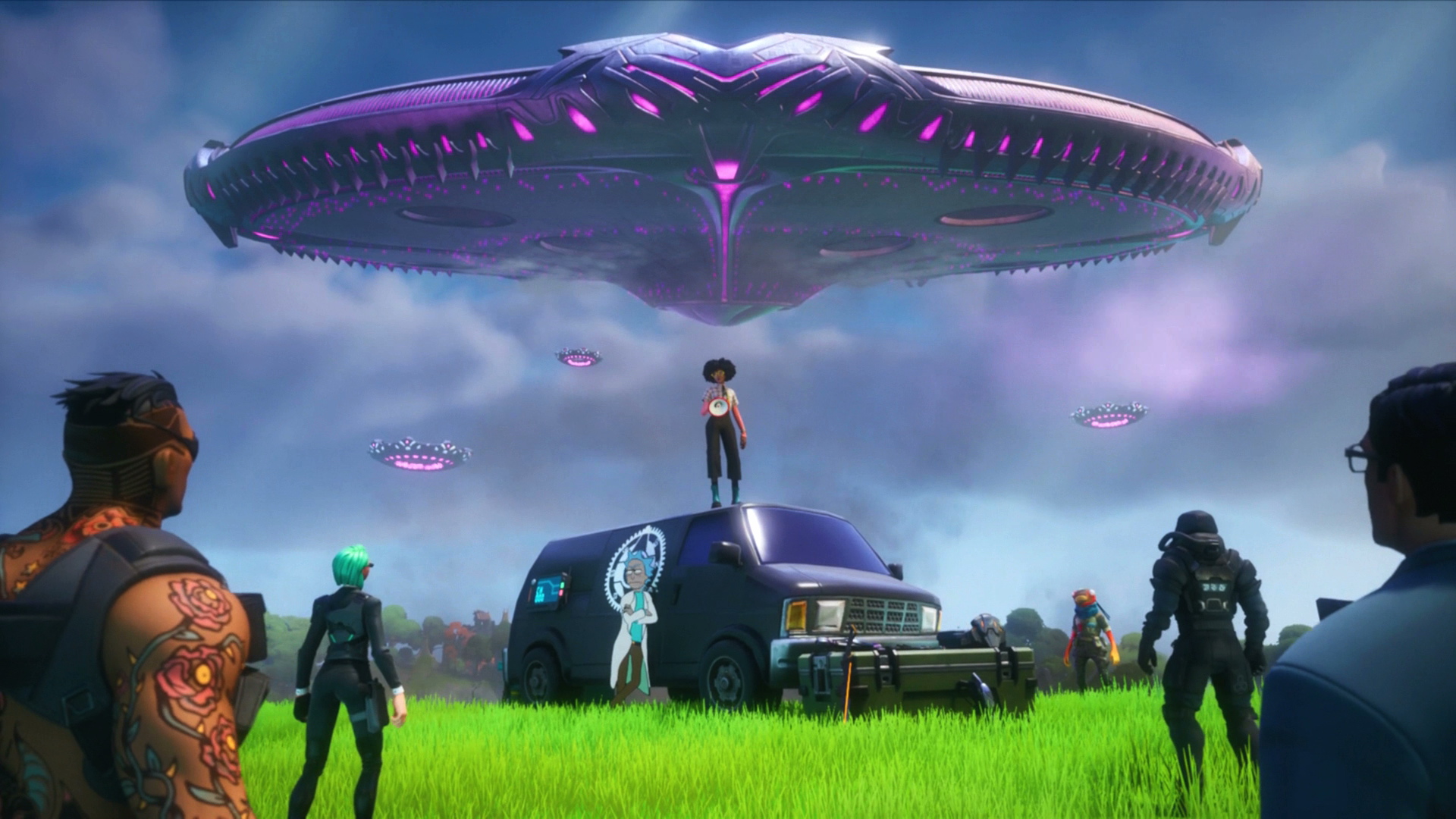 One prepares their personalized rate list for their services and then asks the player to provide their login and password.
There thousands of ninja players earning by boosting others account .
Play Fortnite Make Money | FAQs
Can you make money from playing Fortnite?
Yes, one can play Fortnite for money. Fortnite, a game by epic store, has various tournaments going on to earn money by winning. One can participate in different level competitions to earn cash from hand-in-hand matches to Fortnite world cup tournaments.
 How much does Fortnite make a day in 2021?
Revenues for Fortnite is on the hike since they launched. After 2017 they have collected revenue of $60.8 billion in the year 2018, which was 80% of total gaming revenue that year. In 2021 Fortnite made $30billions. According to that, Fortnite is making around $83 thousand each day.
 How much will Fortnite make in 2021?
There is a super demand for the battleground game Fortnite. Their attractive and engaging features results in collecting revenues in billions since launch. Compared to last year revenue of $18 billion which has been doubled this year to $30 billion.
How much do pro-Fortnite players make?
A pro-Fortnite player can earn billions by constantly streaming their video on YouTube, participating in tournaments and providing couches and boosting services. The players like Bugha have earned $3.16 by winning the Fortnite World Cup solo championship.
---
Conclusion
The Fortnite game made by Tim Sweeney is a highly addictive game that can hold its players for hours. This game is functional on various platforms and has an attractive concept like a zombie and weird creatures to rush adrenaline.
After getting available for free, it experienced the attraction of million players back in 2017, resulting in revenue collecting of $60.8 billion in the year 2018.
It is a golden chance for many gamers to earn money while playing their favorite game Fortnite. But when you search how to make money playing Fortnite 2021 on Google, infinite options will come.
So here I have selected the one with more earning methods to earn money while playing your favorite game Fortnite online.